 
Large room - circular meeting room
- 3D printed scenery
- PLA (plus) filament
- Great printing quality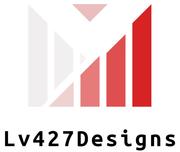 DOORS ARCHES ARE OPTIONAL - THEY ARE NOT INCLUDED BY DEFAULT EVEN THEY APPEAR IN PHOTOS
-Sci Fi Modular Terrain. 3D Printed Product.
-It can be painted.
-It may require assembly, gluing, sanding and/or filling.
-These rooms and corridors are modular and can be used to create any style of space station.
Four tiles containing all terrain features.
Table prints separately and has thin attachments to break chairs away if desired.
-Dimensions of each tile:
13cm long
13cm wide
6'5cm high
(Available in 28mm and 32-34mm)
-Miniatures not included, shown for scale purpose.
-DISCLAIMER: Item 3D printed on demand, it can´t be returned. 3-10 days processing time (depending on production queue). 3D printed items are not made by mold so there are not 2 exact copies, they can contain minor imperfections.
-Please check pics to see expected quality of item/s you will get.

VIDEOS/REVIEWS LV427

lv427-LR-circular-meeting-room